Reflections of the Soul, acrylic on canvas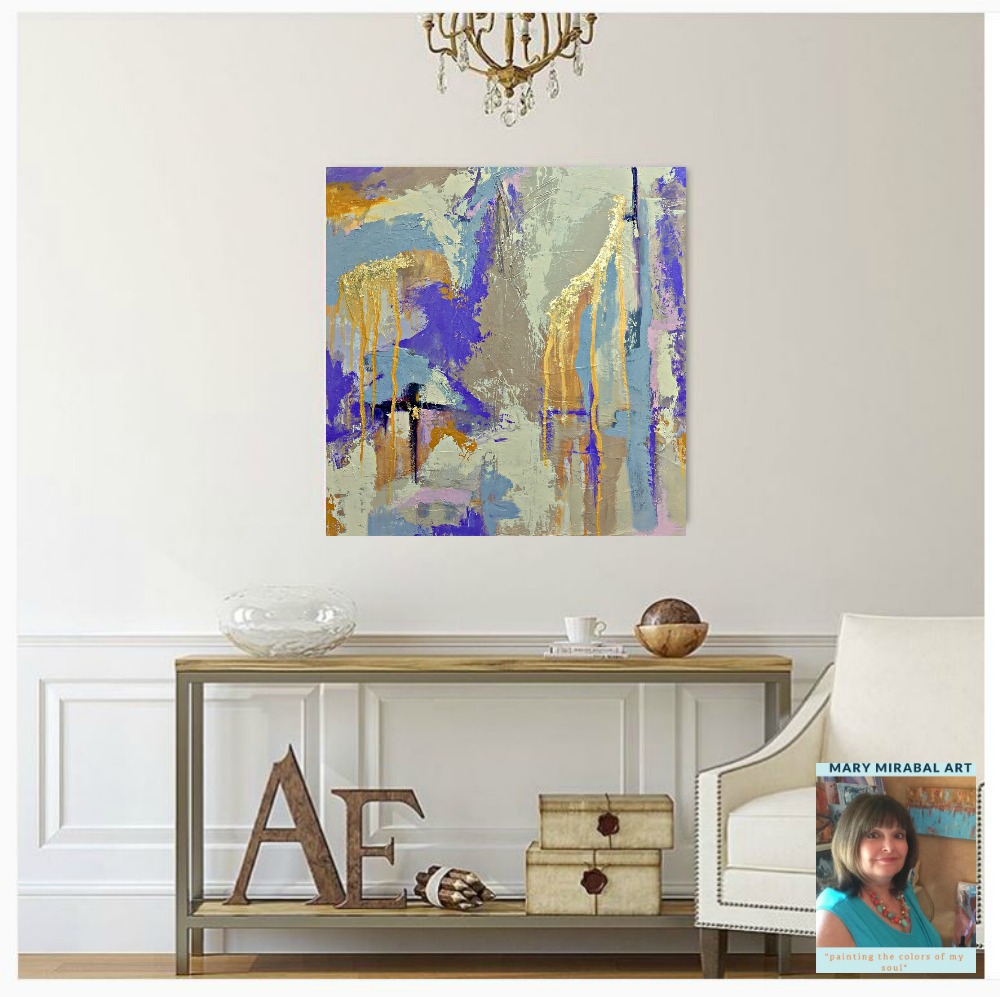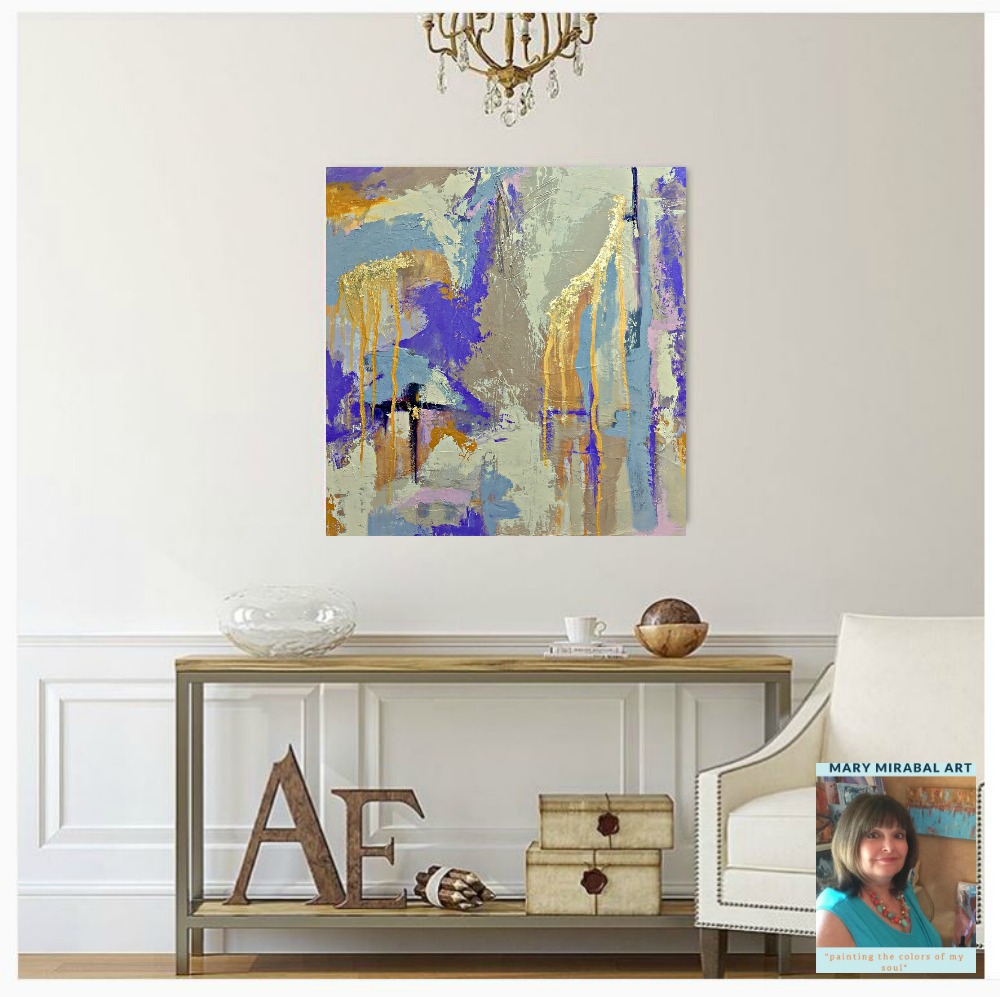 Reflections of the Soul, acrylic on canvas
Reflections of the Soul, Inspired by my love of the canyons of the southwest. Feel the sensation of a welcome breeze as you gaze up at a brilliant sky. Imagine waterfalls trickling down the canyon wall shimmering in the sunlight. I hope you will enjoy this friends.
Ready to hang, no framing needed. Includes complimentary US shipping. Please inquire about shipping rates for international orders.
24" x 24"
The sides are painted in a rich, shimmery gray/black micaceous iron oxide so framing is not necessary. Painting also includes gold leaf flakes.
Painting the colors of my soul.
© Copyright Mary Mirabal Art All Rights Reserved
I'll fill those canyons in your soul
Like a river lead you home
And I'll walk a step behind
In the shadows so you shine
Just ask it will be done
And I will prove my love
Until you're sure that I'm the one.--Gary Allan
If this painting is perfect for your home, but maybe the size is not right remember canvas prints can be ordered for all my paintings in the size needed. Just contact me with any questions or visit my Fine Art America shop by clicking the link below.