Upcoming Events
I exhibit frequently at group exhibits, solo shows and pop up markets. I hope you can make it out to one of my events. I'll post updates here so you'll know where to find me. Of course, I can always be found in my studio and welcome visitors to stop by. Just contact me to schedule an appointment.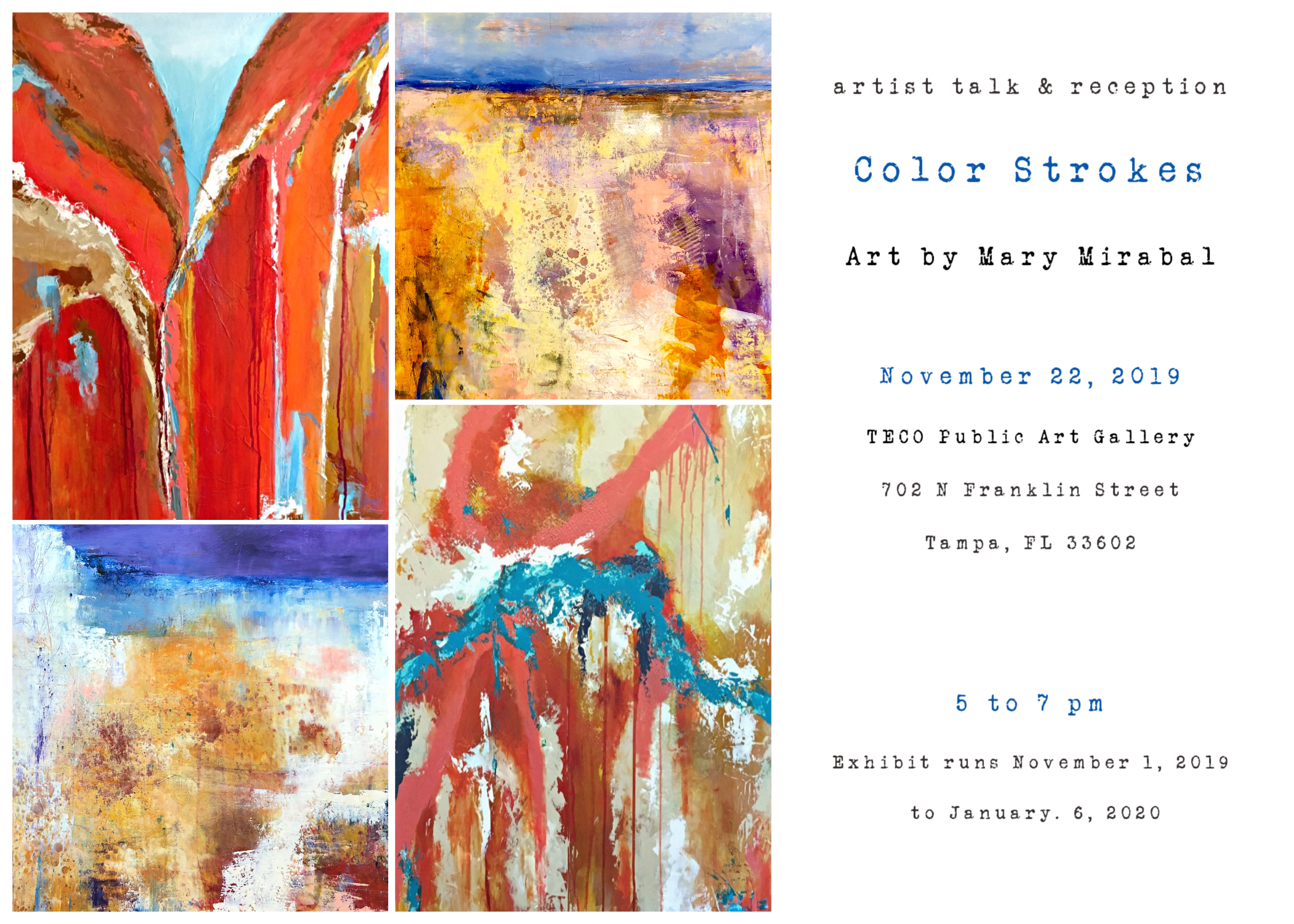 Color Strokes | Art by Mary Mirabal
Opening Reception: November 22,2019
Award winning Tampa abstract artist Mary Mirabal will unveil a solo exhibit at the Sebring Museum of the Arts on Friday, November 22. The exhibit runs November 1, 2019 through January 6, 2019.
TECO Public Art Gallery
702 N. Franklin Street
Tampa, FL 33602