Awakening the Fire, acrylic on canvas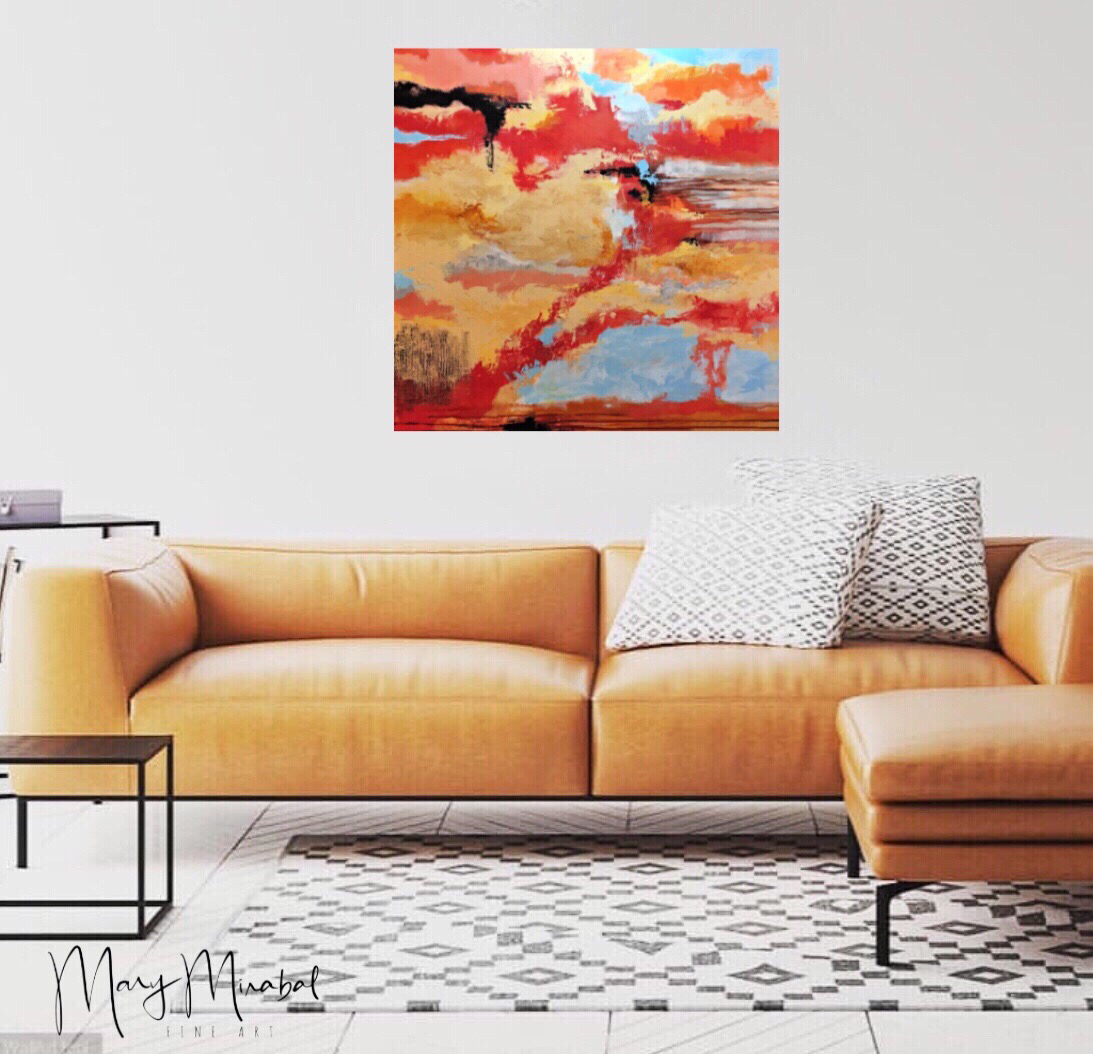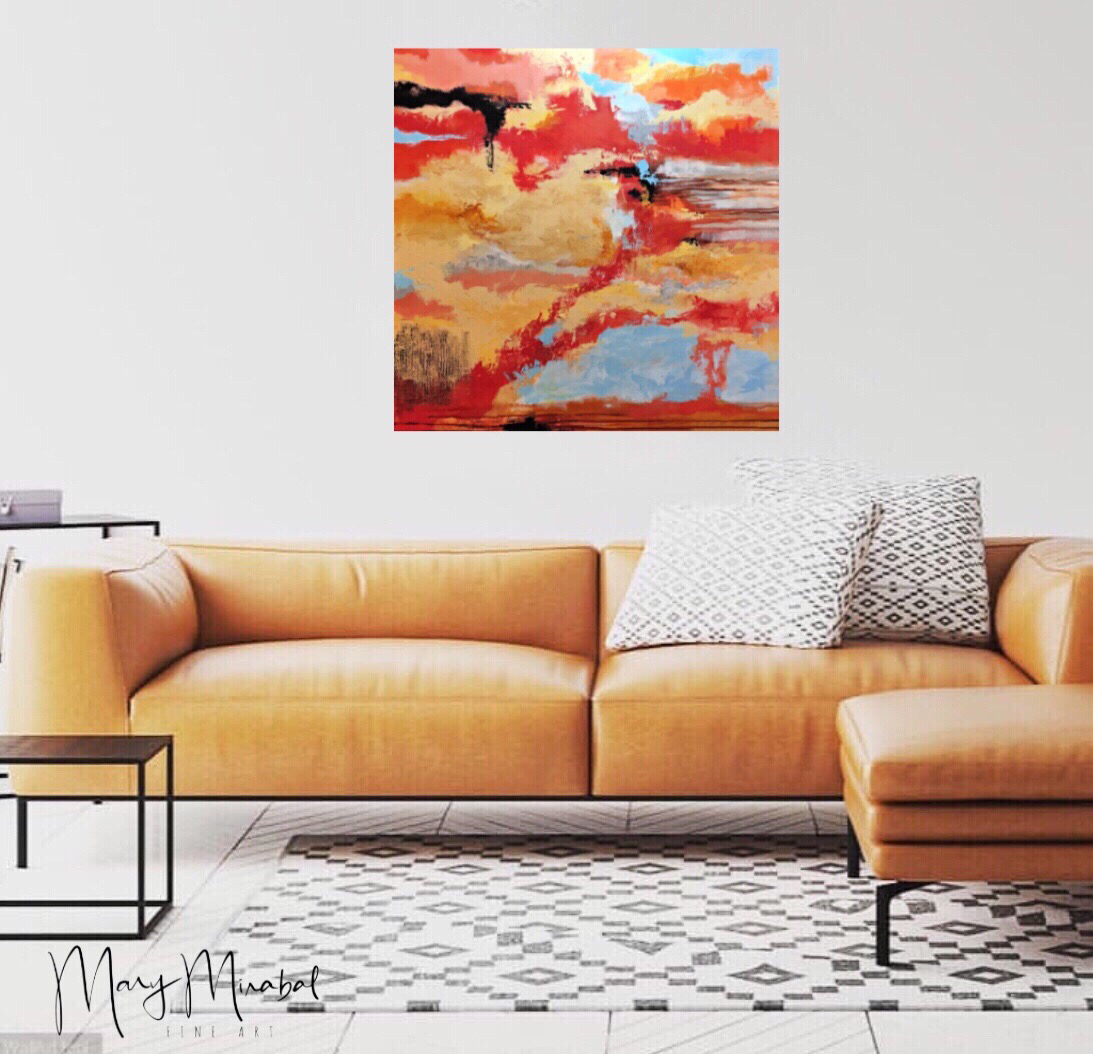 Awakening the Fire, acrylic on canvas
Awakening the Fire is a fiery painting created by layering luscious acrylics using colors of the desert southwest. Inspired by the sunsets of Santa Fe and northern New Mexico.
Includes complimentary US shipping. Please inquire about shipping rates for international orders.
The sides are painted in a rich, shimmery gray/black micaceous iron oxide so that framing is not necessary.
36" x 36"
Painting the colors of my soul.
© Copyright Mary Mirabal Art All Rights Reserved
This painting was inspired by the immense joy I felt on my recent trip to Santa Fe, NM. No matter how many times I visit I'm always taken aback by the beauty, art, and culture of the area. Every day I feel it beckoning me to return. I hope you will enjoy it.

"I found I could say things with color and shapes that I couldn't say any other way - things I had no words for." --Georgia O'Keeffe
If this painting is perfect for your home, but maybe the size is not right remember canvas prints can be ordered for all my paintings in the size needed. Just contact me with any questions or visit my Fine Art America shop by clicking the link below.